The new KIPP Believe K-8 facility at Columbia Parc consists of a three story, 85,000 square foot school facility, together with a new 7,500 square foot gymnasium. Each grade will has four classrooms, with additional program space provided for blended learning, intervention, enrichment, media center, arts/culture, special education and office/administrative space.
The capital budget for the new facility at Columbia Parc is $23.5 million. The capital stack is a public-private partnership consisting of $10 million in bank debt with the balance provided via New Market Tax Credit equity and philanthropic support from the Bayou District Foundation and KIPP.
The KIPP New Orleans board of directors authorized construction of the Columbia Parc K-8 facility, and construction of the permanent K-8 KIPP Believe Columbia Parc commenced in November of 2017 with occupancy in March of 2019. The new facility opened, populated with 800+ students, bringing more than 100 faculty and staff daily to the Columbia Parc campus.
"To and through" college – KIPP Believe at Columbia Parc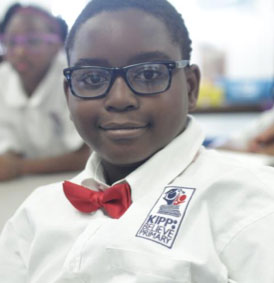 The KIPP Believe Primary and College Prep charter schools of New Orleans opened in 2006 and 2011, respectively, on two separate campuses. The two facilities will be relocated to a single combined K-8 facility at Columbia Parc adjacent to Educare New Orleans, forming the Columbia Parc education campus.
KIPP Believe creates a school environment where all children are safe, successful and free to take risks in order to become their best selves. Highly trained and compassionate teachers provide the knowledge, skills and experiences the KIPP scholars need to become not only academic achievers, but also artists, scientists, authors, athletes, community organizers and agents of change.
KIPP scholars are held to high literacy standards and taught through rigorous instruction while engaging in hands on service learning with exposure to dynamic learning experiences.  KIPP Believe strives to develop a love for education and literacy, instill a sense of social responsibility focused on improving the world around them, and give scholars a commitment to their own success and the success of others as they become the active leaders of tomorrow. KIPP Believe already has a proven track record of excellence that will continue to grow within the Columbia Parc "cradle-to-college" community:
1. Consistency: Since 2008, KIPP Believe is the highest performing K-8 school in the New Orleans Recovery School District ("RSD") based on the average School Performance Score. It is the most consistent and highest performing elementary school in RSD since Hurricane Katrina;
2. Excellence: KIPP Believe was the first "B" rated school in the RSD;
3. Growth: From the fall of 2015 to winter 2016, student growth at KIPP Believe Middle School ranks nationwide in the 96th percentile in math, and in the 99th percentile for reading (based on the nationally normed NWEA MAP test);
4. College trajectories: In 2015, 83% of students that graduated from KIPP Believe matriculated to a 2- or 4- year college or university, four times the rate pre-Katrina.
In middle school, the highly successful "KIPP Through College" (KTC) program begins by advising KNOS students and their families throughout the high school transition process. In high school, KNOS students and alumni receive support from College Advisors in the following areas: academic advising, standardized test preparation, summer program support, college tours, college admissions and application assistance, scholarships, and financial literacy. College Advisors guide alumni to matriculate to "the right match" college by complementing the support they receive at their high schools.