Bayou District Foundation (BDF) is the community quarterback organization for a group of strategic partners redeveloping and revitalizing New Orleans' Bayou District in Gentilly. BDF has created a new mixed-income community complete with schools, recreation and support services on the site of the former St. Bernard public housing development, the surrounding Gentilly neighborhood, and adjacent City Park. BDF also improves properties in the Gentilly neighborhood by constructing quality, affordable single family dwellings on blighted properties, allowing increased access to affordable home ownership in the area. Bayou District Foundation is a non-profit organization formed in 2006 by native New Orleans business and community leaders Gerard W. Barousse, Jr., Mike Rodrigue and Gary N. Solomon.
The Model: proven and sustainable
Since its inception in 2006, Bayou District Foundation has led the development of a comprehensive community model that includes 685 mixed-income residential units spanning 13 city blocks in the Gentilly neighborhood of New Orleans – Columbia Parc.  The Bayou District Foundation was the first organization after the East Lake Foundation in Atlanta to implement what is now called the "Purpose Built Communities Model" of neighborhood transformation – mixed-income housing, a cradle-to-college education pipeline, and community wellness. The Bayou District Foundation's efforts helped inspire the creation of Purpose Built Communities, and consequently, similar efforts across the country. The Bayou District is one of 24 Purpose Built Communities Network Members nationally.
Of the 685 households in the Columbia Parc mixed-income community, 493 households receive public housing or reduced rental rates, with 100% of community residents either employed, in vocational training or enrolled full time in an accredited college or university.  Impact is already evident with crime reduced by nearly 100%.  BDF has also initiated a "cradle to college education pipeline" with the opening of an Educare New Orleans early childhood learning center in 2013. Educare New Orleans is now serving 168 Head Start eligible children ages 6 weeks to 5 years.  The St. Thomas Community Healthcare clinic, which opened in 2017, provides affordable primary care, with prenatal and dental care units on site through partnership with March of Dimes and LSU dental school.  The new KIPP Believe K-8 facility, opened next door to Educare, in March of 2019 to 750 students.  Plans are also in process for grocery and drug stores.
Finally, BDF and City Park New Orleans are partnering in the building of a world class 18-hole golf course replacing the blighted former east and west golf courses of City Park.  Through this partnership with the Park, BDF will share in net income from golf operations (approximating $300,000 annually for BDF) which will support BDF's community programs.  A junior golf training center and First Tee program are part of the golf complex plan, offering area youth from all backgrounds the opportunity to access a world class golf facility and training.  BDF brings its own relationships with the PGA TOUR and the nationally renowned course designer Rees Jones to this partnership, bringing a world class golf course to a world renowned park.
The Bayou District was inspired by the East Lake community redevelopment in Atlanta, Georgia that has been thriving for more than 20 years. The East Lake redevelopment concept links the East Lake Golf Club and its neighboring mixed-income residential development to create a unique community synergy.  By providing an "economic engine" for BDF, the City Park championship golf facility will be a sustaining funding mechanism for the adjacent Bayou District community which has undergone complete transformation. The East Lake community model in Atlanta has maintained a level of excellence and impact for nearly 20 years reflected by drastic crime reduction rates, high employment rates, and outstanding academic achievement scores and high school graduation rates.  BDF is already seeing similar results and stands as the new gold standard for other US cities seeking innovative approaches to breaking the cycle of poverty.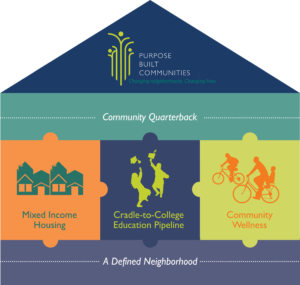 Highlights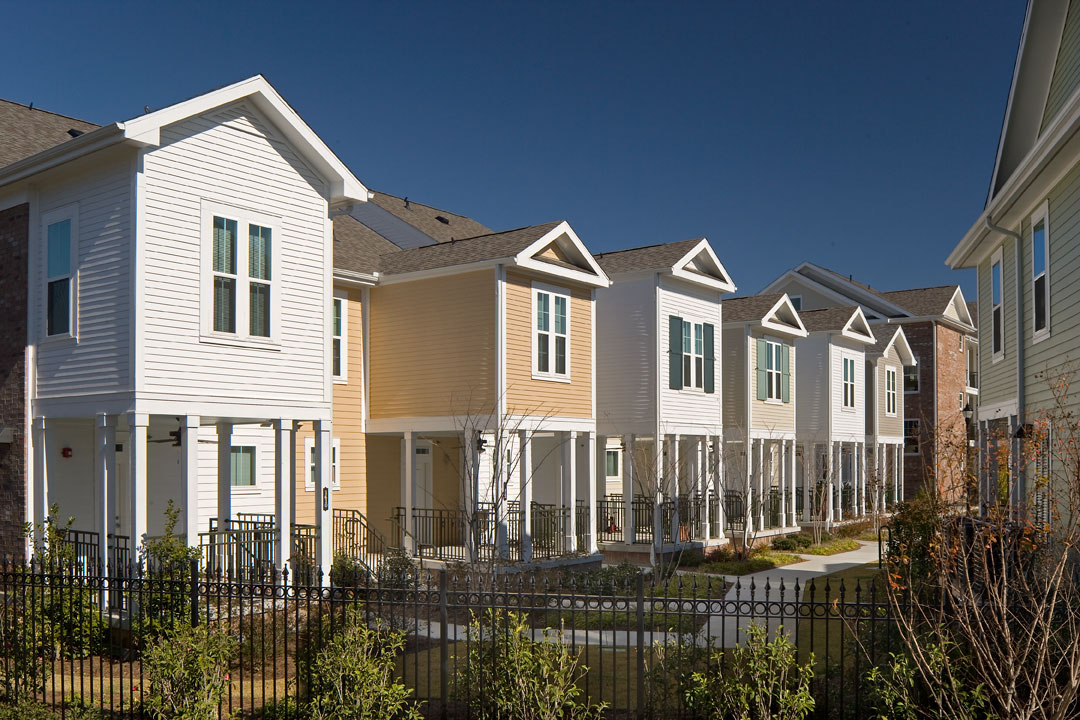 Columbia Parc
Mixed-Income Housing
To date BDF have completed 685 mixed-income rental units serving families and seniors and have developed 6 affordable single family homes.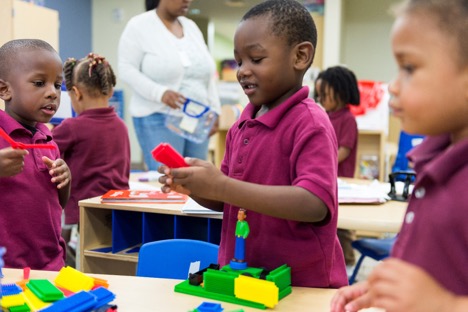 Educare Classroom
Cradle-to-College Education
Comprehensive community education is the linchpin in BDF's overall mission. There is compelling evidence of the enormous literacy crisis for children of poverty, which continues to be a major problem in New Orleans ten years after Hurricanes Katrina and Rita.
Educare of New Orleans, a premier early learning provider, opened its doors in 2013 and is serving 168 students 6 weeks to 5 years old.
A K-8 Charter school, KIPP Believe, started construction in 2017 and opened in 2019.
High school ready students will have the opportunity to access the high performing KIPP high schools, as well as the new McDonogh 35 College Preparatory High School facility located three blocks from the Columbia Parc infant-through-eighth-grade campus.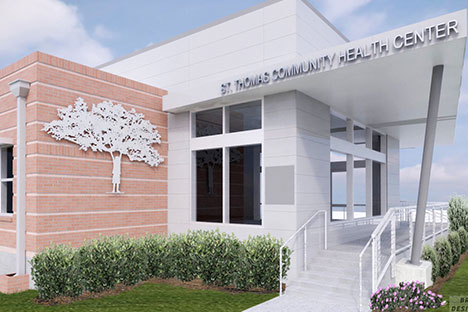 Community Wellness
The Bayou District community has a St. Thomas Health federal qualified health clinic on site and is working to design and build a grocery and drug store proximate to the community garden and senior housing already in place.  A partnership with Kingsley House, nationally renowned as the oldest Settlement House in the South, provides on-site community support services for the residents of Columbia Parc.
Major Accomplishments to Date
The Bayou District Foundation with their partners Columbia Residential have completed 685 units of mixed-income rental housing.

12 city streets were rebuilt
Two business centers, 2 theaters, 1 swimming pool, 2 playgrounds, 1 community meeting space were added as amenities
An 80 yard playfield was installed in 2012
All apartments were constructed to at least LEED Silver environmental standard

50 single family affordable homes have been built and sold in the surrounding community.
Educare of New Orleans opened in October, 2010 and is serving 168 low income students.
Opened a community garden in 2014 in the center of the community
Opened a temporary Community Health Clinic which brought health care to a chronically undeserved area in 2014
Opened Bayou Oaks at City Park in April of 2017, bringing championship golf back to City Park and establishing an economic engine for the Bayou District Foundation.
Opened a permanent St. Thomas Community Health Clinic in August of 2017.
Completed construction on KIPP Believe in March of 2019 to completing the cradle to college pipeline.